emily + ryan || douro valley wedding * casamento no douro
I had the immense pleasure of photographing Emily and Ryan's wedding last Saturday, on a day filled with love, laughter and the beauty of the Douro Valley. It was one for the books, an absolute joy of a celebration that I cannot wait to share with you, here.
The words above are part of the blog post I wrote for Emily and Ryan's lovebird session in Porto; I had photographed the wedding a few days prior and the excitement was still alive on my chest, the rush of a day well spent and a heart full of amazing photos. And I have to say, the excitement has not wavered since then!
As I edited these photos, I kept being transported back to the quiet joy of that day; the familiarity with which Joana (my usual second shooter - then assistant) and I were treated, the warmth of the people and the fresh smell of the vines with the little studs of grapes already growing. It was amazing. Everything was. And I am so, so glad to be able to share that with you, now.
--
Eu tive o prazer monumental de fotografar o casamento da Emily e do Ryan no sábado passado, num dia cheio de amor, de riso e da beleza do Alto Douro vinhateiro. Foi memorável, uma alegria d'uma celebração que eu estou mortinha por partilhar convosco, aqui.
Eu escrevi as palavras acima como parte do post sobre a sessão de lovebirds da Emily e do Ryan; tinha fotografado o casamento uns dias antes e ainda estava na mais completa excitação, com a adrenalina de um dia bem passado e o coração cheio das fotos que tinha para tratar. E, deixem-me que vos diga, essa excitação não desapareceu!
À medida que fui editando as fotografias, fui sendo levada de volta para aquele dia; para a familiaridade com que a Joana (a minha segunda fotógrafa de sempre — que naquele dia estava a a assistir) e eu fomos tratadas, o calor das pessoas e a frescura das vinhas, com os botões que se transformariam em uvas já à mostra. Foi um dia magnífico. E eu estou tão, mas tão contente por poder partilhá-lo convosco!
suppliers || fornecedores: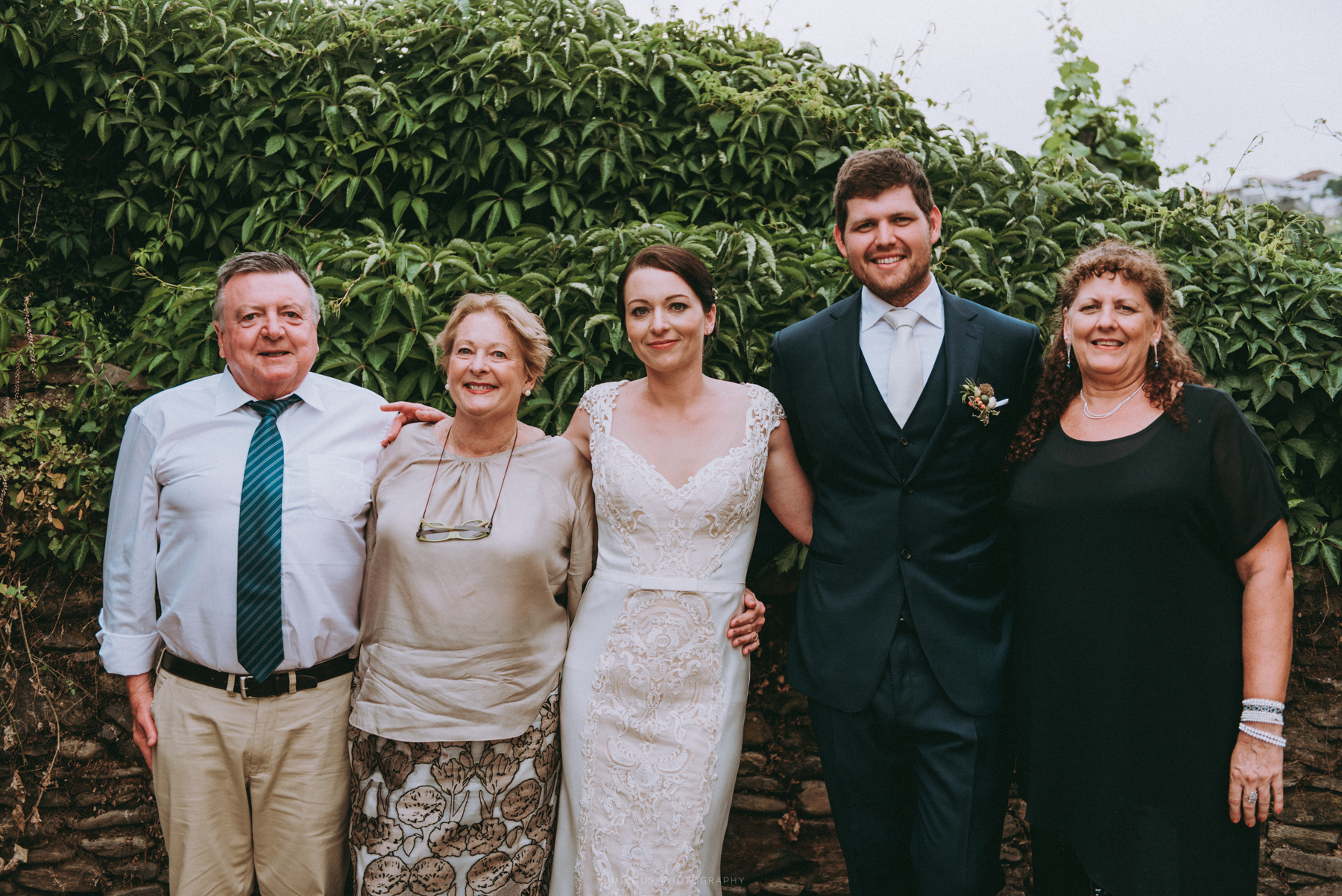 Thank you so much for taking the time to see this lovely wedding! If you're interested in our services, you can send us a message through our contact form, or through our facebook or instagram pages!
Muito obrigada pela visita ao nosso blogue! Se tiver interesse nos nossos serviços, pode enviar-nos um e-mail através do formulário de contacto, ou através das nossas páginas de facebook ou instagram!
weddings
Luminous Photography
wedding photography, wedding, casamento porto, casamento, fotografia de casamento, casamento internacional, international wedding, destination photographer, destination wedding, destinationwedding, luminous photography, luminous, ana luísa pinto, ana luisa pinto, douro, douro valley wedding, douro vinhateiro, solar quinta da portela, make up by barbara brandão, vanessa campos hairstyle, isabel castro freitas arte floral, your european wedding celebrant, chá das cinco confeitaria, Joana Cardoso Photography, fine art wedding, fine-art, wine, vindima, santa marta de penaguião, trás os montes
Comment